The pursuit of speed and adventure…
Prest-o Change-o, Pure Deleri-o...
06/04/08
What can I say, I'm a perfectionist that had to get his program right, and no matter how I waved the magic wand, the Yamaha Donor wasn't going to cut it. I had a cart full of go-fast parts to mount, and the new IQ3 Dash was getting harder to graft onto the old 2003 bike. The lack of OEM electronics on the bike meant improvising with expensive sensors for basic data. Not a very smart approach....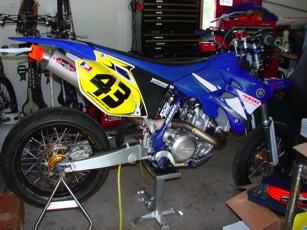 Long story short, we picked up a 2007 Aprilia SXV550 purpose built supermoto. Here's the result of about 280 hours of window dressing time over 2.5 months. This whole bike has been made race ready, and with the IQ3 firmly mounted, race data is but a track day away.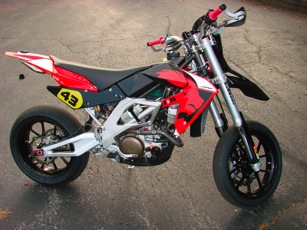 The 07 SXV 5.5 with aftermarket Marchesini Wheels (Man do they make a difference)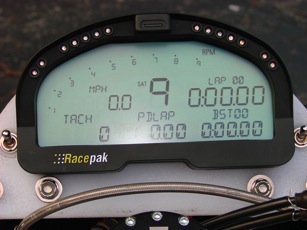 The IQ3 with custom "bike" dash